Guide: Model: DZL-10-1.6-T
Rated Evaporation Capacity: 10t/h
Rated Pressure: 1.6Mpa
Rated Steam Temperature: 204℃
Thermal Efficiency: 82%
Fuel: Wood pellet
Application: Wood processing factory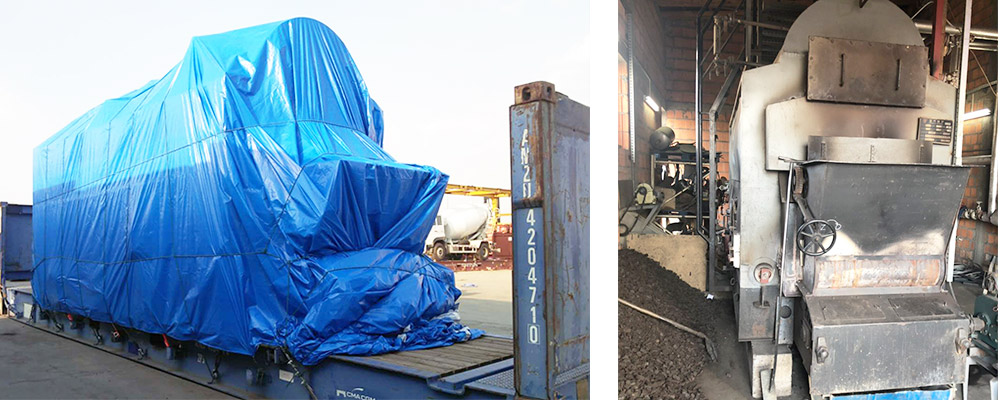 Customer of Bangladesh own a wood processing factory, and he wants efficient output steam boiler to dry woods, and uses the wood pellet as the fuel. We advise him the DZL biomass steam boiler.

Compare with the boilers with same parameters, it has more compact structure, more reliable operation, smaller volume, faster output and higher thermal efficiency. The fuel is widely adaptability. Fuel can be wood pellet, bamboo chips, straw, wood chips, rice husk, peanut shell, bagasse, mustard stalk, wheat straw, coffee grounds, waste cloth, roasted chaff, paper sludge, sawdust, palm shell, cotton seed, corncob pellet, etc. This series water cooling arch DZL series boiler is the new type fast-assembly boiler developed by Xinli Boiler and Xi'an Jiaotong University, this is national patent product.