Guide: China Electric Power News Network News reporter Jianyue reported recently, the reporter learned from Hebei Zhongdian Keneng Heating Co., Ltd. (referred to as "China Electric Keneng"),
  China Electric Power News reporter Jian Yue reported recently that the reporter learned from Hebei Zhongdian Keneng Heating Co., Ltd. (referred to as "China Power Keneng") that the company is co-promoting the concentration of clean energy with the local government in Shangyi County, Hebei The heating project will be completed in mid-October, when the county will achieve full coverage of electric heating, becoming the first city in the north and even the country to achieve zero-emission heating in winter.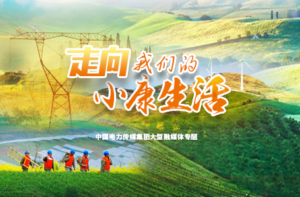 At the beginning of 2017, the Shangyi County Government and CLP Science and Technology began to try to promote the county's electric heating project, using clean energy such as electricity to develop clean energy electric heating projects. It can not only promote the nearby consumption of wind power and other renewable energy in the Beijing-Tianjin-Hebei region, and promote the sustainable development of the wind power industry, but also greatly reduce the use of primary energy, expand the use of clean energy in the production and life of residents, and ease the Smog pressure in Hebei area.
  In order to resolutely win the battle to defend the blue sky, in accordance with the requirements of Hebei Province and Zhangjiakou City, Shangyi County gave full play to the advantages of clean energy such as wind power and photovoltaics, seized the opportunity of the city's wind power heating pilot counties, vigorously promoted the process of coal-to-electricity construction, and gradually realized the central urban area And the planned new buildings all adopt clean heating.
  In recent years, Shangyi County has insisted on ecological priority and green development, focusing on creating "beautiful scenery and justice", focusing on the source, reorganizing, building systems, keeping the blue sky and clear water, building a green home, and realizing the benign economic development and environmental improvement interactive.
  In the work report of the Shangyi County People's Government this year, it was proposed to vigorously promote the county's electric heating, complete the construction of 110 kV substations and distribution networks, realize 1.5 million square meters of electric heating, and implement the elimination of coal-fired boilers simultaneously, and deepen the bulk coal Governance, vigorously promote safe and clean heating in rural areas, strengthen publicity and guidance and safety protection to ensure that the people live through the winter safely, warmly, and cleanly.