Guide: The steam generator is a product in the boiler. It is a conversion device that transfers heat after burning other fuels.
  The steam generator is a product in the boiler. It is a conversion device that transfers heat after burning other fuels. It is the working process of transferring heat energy to the water in the boiler to increase the water temperature and finally produce steam.
  Classification of steam generators:
  steam generators can be divided into four categories according to the fuel form: gas steam generators, oil-fired steam generators, electric heating steam generators and biomass steam generators. At present, the most used fuels in steam generators are gas steam generators, biomass steam generators and electric heating steam generators.
  Features of steam generator:
  1, no inspection
  The steam generator is actually a small steam boiler product. Its pressure and water capacity are small, the water capacity does not exceed 30L, and the pressure does not exceed 0.1MPa, so it is not a special equipment, nor is it a pressure vessel, so there is no need to perform it when using it. Check and accept, only need to go through the installation and debugging after the work can be carried out.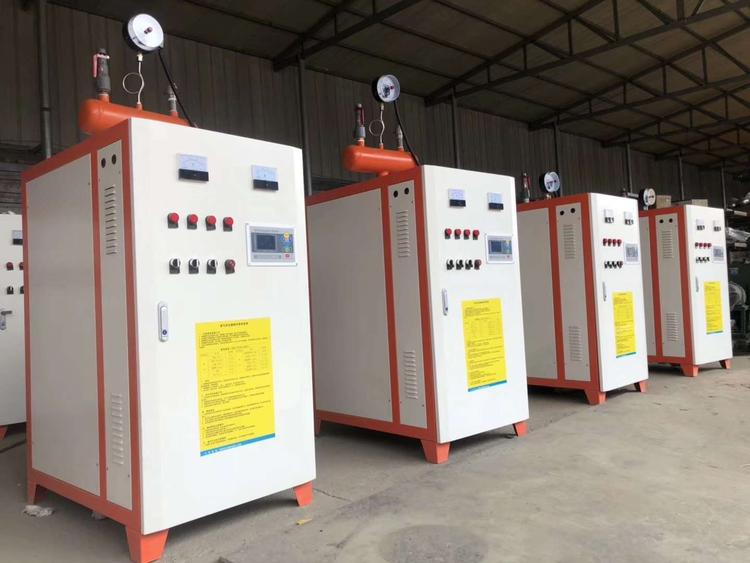 2. Easy to install
  The steam generator is usually skid-mounted and the equipment is fixed together. It is more convenient for transportation and installation. You only need to connect the water source and the circuit to operate.
  3, easy to control
  The auxiliary equipment of the steam generator has a computer control cabinet. The computer control cabinet is the control system of the steam boiler. We can perform automatic operations only through the program set in the control cabinet. The operation is convenient and does not need to be on duty.
  4, high safety factor
  The steam generator has more safety factors, such as low pressure and small water capacity, and is equipped with multiple protection devices, such as safety valves, pressure controllers, overpressure protection, overtemperature protection, water level monitoring, dry burning prevention, and electric leakage Protectors and other devices.
  Steam generator applicable industries:
  Washing and ironing industry: dry cleaning machine, dryer, washing machine, dehydration machine, ironing machine, iron and other equipment supporting use
  Packaging machinery industry: labeling machine, sleeve labeling machine supporting use
  Biochemical industry: supporting the use of fermentation tanks, reactors, jacketed pots, mixers, emulsifiers and other equipment
  Food machinery industry: tofu machine, steamer, sterilization tank, packaging machine, coating equipment, sealing machine and other equipment supporting use
  Other industries: (oil field, automobile) steam cleaning industry, (hotel, dormitory, school) steam or hot water supply, (bridge, railway) concrete maintenance, etc.