Welcome to XinLi Boiler

Email: [email protected]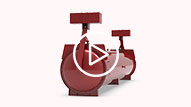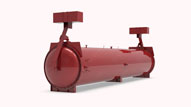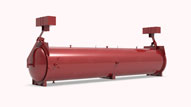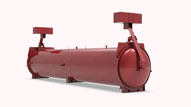 Autoclave for Wood Preservation
Industrial autoclave is large pressure vessel for steam curing, has excellent thermal insulating quality, and it is easy installed. The autoclave is a horizontal cylinder device and it is widely used for wood preservation or other wood processing, such as fire retardant, mothproof, dyeing, coking, and degrease, etc. It has the advantages of wide applicability, good treat efficiency, large capacity, reasonable layout, and safety operation, etc. Based on customers' requirement, the autoclave door could designed as manual and automatic operation.

Except wood preservation, the autoclave could also maintenance and steaming building materials, such as AAC plant, lime-sand brick, fly-ash brick, new light wall material, concrete tubular pile. When curing the aerated concrete, there is hydrothermal reaction (CaO-SiO2-H2O) happened in autoclave. Moreover, it could used for the products steaming in chemical industry, medicine, rubber, wood corrosion prevention, gypsum, glass, thermal insulation materials, textile, war industry and other area. XinLi boiler could design and manufacture various forms of autoclave according to customers' requirements.
4~60 m3
Autoclave capacity
1~40 m3
Wood Treatment Capacity
0.8~1.4MPa
Design Pressure
0~180℃
Design Temperature
APPLICATION INDUSTRIES
To Provide customers with safe, reliable and high-quality industry and product solutions and related services.
PERFORMANCE ADVANTAGES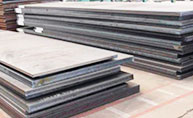 1. High quality materials
The autoclave cover uses monoblock Q345R steel plate for compression moulding, and the flange of autoclave cover and body use Q345R steel plate for integral forgoing, to ensure the high quality.
2. Advanced processing technology
Double-side automatic submerged arc welding are used for the weld joint of autoclave cover head and flange, and then heat treatment and strict nondestructive testing are processed for all weld joint of pressure parts, eliminate forging stress and welding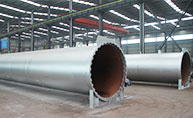 3. Special and convenient structure
Side open type using the rotating arm type door - opening structure. Flexible rotation, low post operation, simple and convenient opening. Upper open type door using the lever type door-opening structure, lower leverage connect with kettle door, the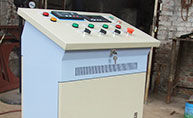 4. Safe operation
Equipped with PLC control cabinet and sophisticated safe interlock protection device, utmost avoid the potential wrong operation, to ensure the safe operation.
TECHNICAL PARAMETERS
Model
Autoclave Capacity(m3)
Wood Treatment Capacity(m3)
Working Pressure(Mpa)
DN1200×4000mm
4.6
3
1.0~1.4
DN1200×8000mm
9.1
5.2
1.0~1.4
DN1500×6000mm
11
6
1.0~1.4
DN1500×8000mm
14
8.5
1.0~1.4
DN1700×8000mm
18.3
11
1.0~1.4
DN1800×8000mm
20.5
12
1.0~1.4
DN2000×18000mm
55
32
1.0~1.4
Note: Parameter is for reference only, if any changes should follow the actual drawing
INQUIRY
If you have any questions about our company and products,
please contact us immediately. Any inquiries and Suggestions would be appreciated.
We will keep your information confidential.

© Kaifeng Xinli Boiler Equipment Co., Ltd. All rights reserved.